The System is about Power and Money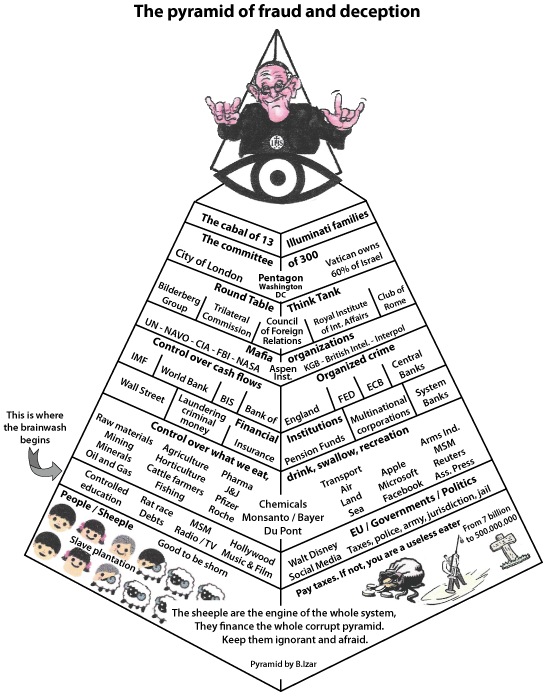 A small group of criminals manipulate the world events from behind the scenes. They rarely or never come into the news and are located at the top of the pyramid. They regard all the people on Earth as their slaves and want total control over everything and everyone.
View the pyramid from bottom to top.
Sheeple are there to be plucked, shaved and sacrificed. They are indoctrinated by controlled education and controlled media before they are robbed by the government.
Multinationals are above the law and determine the rules. Governments adapt themselves and are submissive to the multinationals. Citizens pay the bill of the failing governments.
The banks create money out of nothing and determine how money flows. They provide abundance among multinationals and lend money to governments against usury interests. Governments are unable repay their debts and have no choice but to steal their deficits from the citizen.
Mafia organizations at the top of the pyramid ensure that there is continuous chaos in the world. Wars must be conducted to serve the armaments industry. Innocent civilians must be sacrificed in order to reduce the world\'s population to a controllable 500 million people.

Where does money and power really hide?
The elite at the top of the pyramid
The richest 300 people possess 94% of all wealth on earth and that looks like this.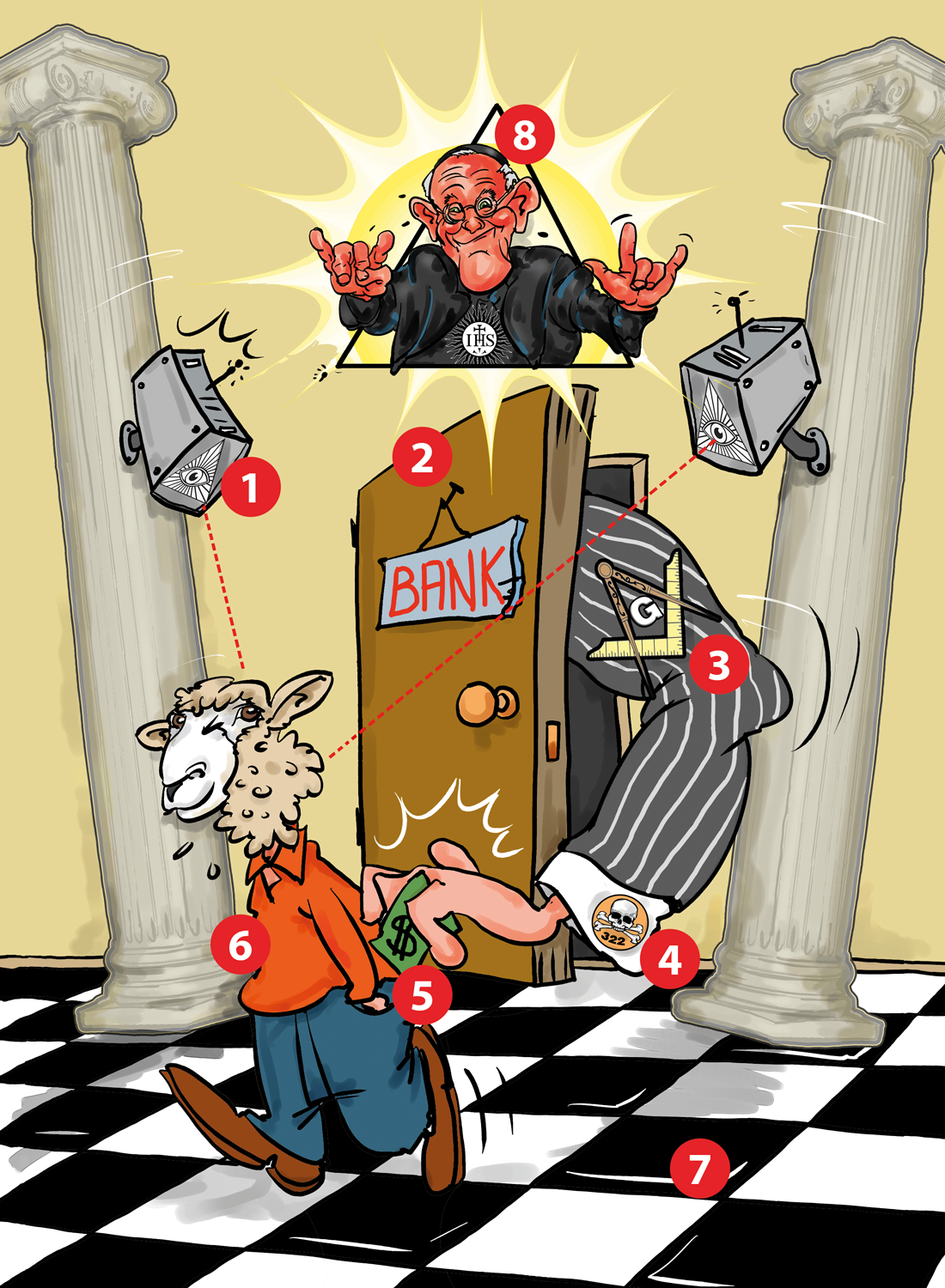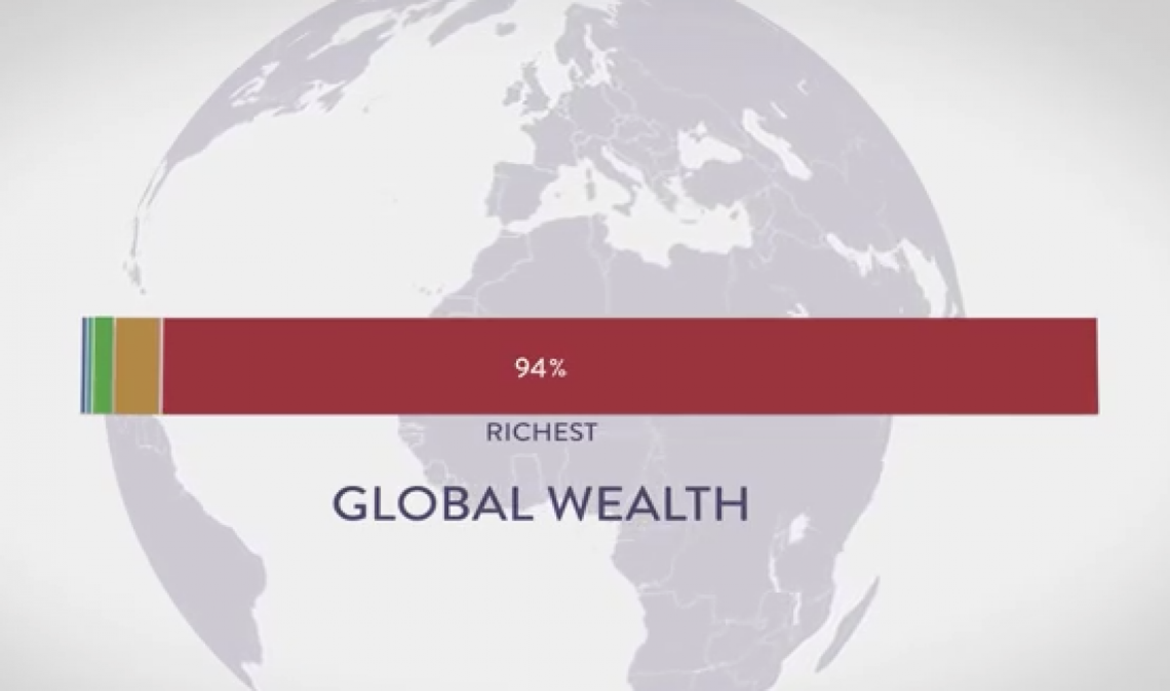 Could it be that the people who already have 94% of all the wealth on earth also want to have the remaining 6%?
Get rid of all the misery in the world out? It is possible.
Get rid of all the misery in the world.
It is possible…
Get rid of all the misery in the world. It is possible.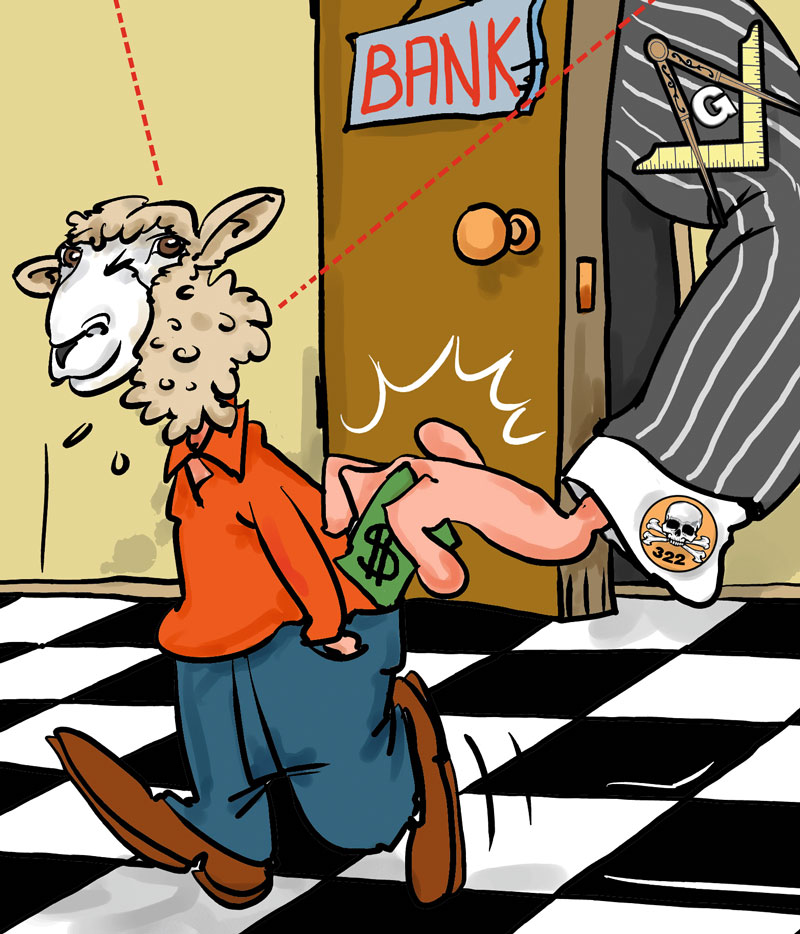 If the super-rich would give back their stolen assets to the people.
IMAGINE THIS!
There is one family that owns a fortune estimated at more than
$ 400 biljard
(400.000.000.000.000.000)
and that is more wealth than all the assets of 3/4 of the world population.
If you would distribute this amount to the people from whom it was stolen in the first place, then every person on Earth would gets
$ 70.000.000,00
Want to know more?
Not sure?
Order the FREE first chapter of the ebook (PDF).
Receive our FREE newsletter
Attention: you will receive a mail to confirm your subscription.
Fancy a bizarre afternoon or evening?
Invite bizarre to give a Powerpoint presentation in your home or local community hall. Contact B.Izarre for details.